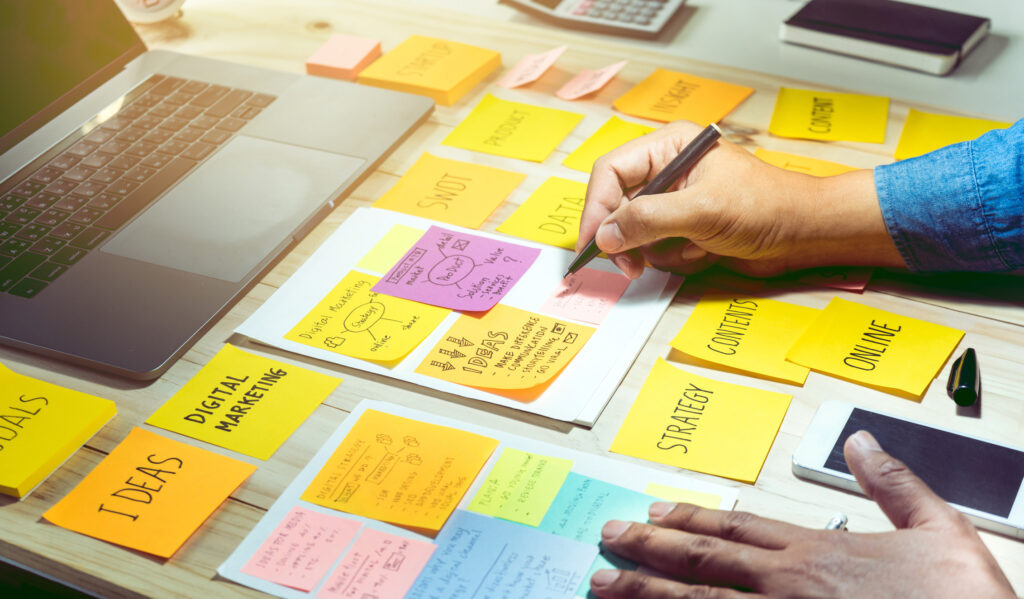 For Global Business Services (GBS) organizations looking to increase scope and scale, corporate marketing presents a very alluring target. The level of spend and the relative immaturity of processes are ripe for the application of workflow discipline, automation, and offshoring that GBS has mastered…and delivered to other critical corporate processes.
The inclusion of marketing scope in GBS operations is no longer a new frontier. Leading retail and consumer products companies have already demonstrated the efficacy of the model. According to Everest Group's report, Marketing Services Adoption in Retail and Consumer Product Goods, the number of organizations delivering marketing through the GBS model has accelerated since COVID. Today, leading enterprises such as Amazon, Target, and General Mills are proving that moving marketing processes to a GBS model is not only cost-effective, but also creates a strategic advantage. Mature, best-in-class adopters have built deep domain capabilities for marketing services, delivering a wide range of services such as digital/social media monitoring, website design and optimization, loyalty program management, and content creation and production. Mature, best-in-class adopters have achieved team sizes of as much as 300 FTEs in locations such as India, the Philippines, and Eastern Europe. Increasingly, these early adopters are moving up the value chain, going beyond the transactional processes that underpin marketing into strategic services.
This begs three questions: why should enterprises harness the power of GBS to deliver marketing scope, what must be true to drive success, and how do GBS organizations get started?
What's the justification for incorporating marketing services into a GBS model?
As with any other scope expansion, conditions must be conducive to convince stakeholders of the benefits of GBS delivery. Here are just a few of the catalysts that are pushing marketing to move to the model.
Today, marketing functions incorporate so much more than creation. The number of processes that support effective marketing programs is increasing exponentially as enterprises evolve new ways of connecting with customers and promoting their brands. While catchy campaign designs and strategies are at marketing's core, the ability to manage and measure customer sentiment and create compelling content is also paramount to success
Marketing supply chains are complicated and often inefficient, easily driving a business case to include marketing in the GBS mix. By extending the rigor and measurement that GBS provides to other functions across the marketing estate, marketing spend becomes more disciplined and outcomes more measurable
The line between marketing and digital capabilities has been blurred. Consumers are moving their entire purchasing cycle online, requiring closer integration with supply chain, logistics, payment, and other finance tasks. By moving these processes to a GBS model, it is possible to create efficient, end-to-end processes. CMOs and CIOs increasingly become more collaborative, linking the delivery of customer strategies with digital roadmaps
Data privacy regulations are creating a need for accountability and reporting. Legislation pertaining to data collection and storage is a boost for GBS organizations making the case to deliver marketing processes. By applying GBS's inherent disciplines, and often leveraging existing technology platforms, marketing operations are better able to comply
What conditions drive successful ingestion of marketing scope?
Obsession with digital-first. Not all industries' marketing functions will be ripe for the optimization that harnessing GBS models can deliver. CPG and retail have been at the vanguard of marketing services adoption, in great part because of their reliance on digital channels. Convincing other industry verticals to follow along may take time
Right location network. The marketing services delivery landscape is emerging. Today, not all offshore locations have ready pools of quality marketing talent. While locations such as India and The Philippines can fulfill a range of marketing talent needs, other locations such as Malaysia, LATAM, and Ireland are more nascent
Mature IT capability. Given the link between marketing and digital, having a network of existing, mature centers with deep domain capabilities in such areas as intelligent automation, NLP, and NLG is a precondition for success
Getting started
Rome wasn't built in a day. And, for a function that may not always have a high process orientation, going after a large scope at the beginning of a GBS journey will likely be premature. However, here are a few lessons learned from GBS organizations:
Focus first on rules-based work and process execution, then move up the value chain. Scope such as data management and execution and channel management are ripe for offshore delivery, followed by content production and other digital services. Relegate marketing processes such as marketing operations, customer understanding, and spend management to the latter stages of the roadmap
Acknowledge the need for real-time support in the delivery strategy. Some processes, such as lead management with its high dependency on time zone proximity, are harder to deliver from offshore locations
Start with proofs of concept. Since marketing operations are often aligned by business segments or regions/markets, starting the journey with a contained scope with a "friendly" as a customer is often a prudent way to prove GBS's value
Make the case that marketing is process. Make the case that processes underpin marketing delivery and other functions, such as human resources, have been able to successfully incorporate GBS delivery into their model
GBS organizations have a compelling opportunity to expand their scope and scale by incorporating corporate marketing, helping to boost impact, influence, and accountability within the enterprise and better position it for success. It's a goldmine.