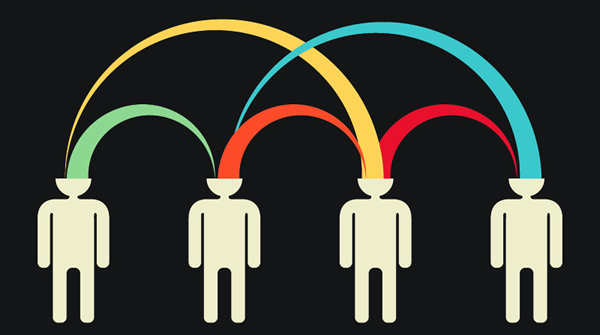 By Janet Ramey
In global business services, success is always driven by the people, with strong teams working together end-to-end to deliver. Value creation, however, depends on several strategic roles.
Those of us in global business services know that it takes a unique combination of change leaders, delivery teams, program managers and digital specialists to drive enterprise transformation. Like our IT counterparts, it takes both breadth and depth of talent.
Where IT has an advantage is that most organizations have a clear strategic roadmap driven by technology trends such as security, automation, machine learning and Cloud. In contrast, the success of GBS model depends on its ability to anticipate enterprise needs and accommodate the constant change driven by demands of acquisitions, divestitures, employee and customer experience and productivity targets.
Increasingly, four key roles make things happen for GBS. This is not to devalue the role of leadership or delivery; instead, let's acknowledge that GBS models tackle constant change—and these make-or-break roles are instrumental in managing and embedding change sustainably.
What are these make-or-break roles?
Vendor or sourcing managers
GBS organizations are increasingly moving to hybrid models, putting pressure on GBS's ability to face off effectively with very sophisticated service delivery partners. While the procurement category experts are invaluable in establishing and negotiating contracts, it's incumbent on GBS to bring expertise about measures of success both current and future, including those tied to simplification, digitization, and automation. GBS sourcing managers are the ones who take a successfully crafted agreement and manage the vendor engagement and ongoing governance to deliver value and outcomes over the life of the partnership.
Program managers
Successful GBS organizations are constantly tweaking their service catalogs, adding new solutions, entering new geographies, managing transitions to and from third-party providers, extending the model to acquisitions and adjusting when businesses are carved out or sold. Program managers tie these streams together to drive change while the GBS engine continues to deliver at scale.
Business engagement managers
Successful GBS organizations have two roles—facing off to customers and stakeholders and delivering work. Efficient and effective delivery is the table stakes of the model; understanding the changing needs and managing stakeholder perceptions is the cornerstone of long-term success.
Global process owners
End-to-end delivery is the secret sauce of high value GBS organizations, and global process owners (GPOs) are the drivers of change. Historically, GPOs served as the design brain of the organization, leading mapping, simplification, and automation of processes. Today's GPO is increasingly responsible for implementing and owning delivery. Properly empowered, the GPO role future-proofs the GBS model; without GPOs designing and implementing an effective blueprint that integrates up-, down and intra-GBS processes, value creation is limited.
What's a GBS leader to do?
Ensure your GBS is positioned for success. Review your organizational design and talent strategy to preserve, build and buy talent to deliver these key roles. GBS success, value creation and — ultimately — longevity depend on it.