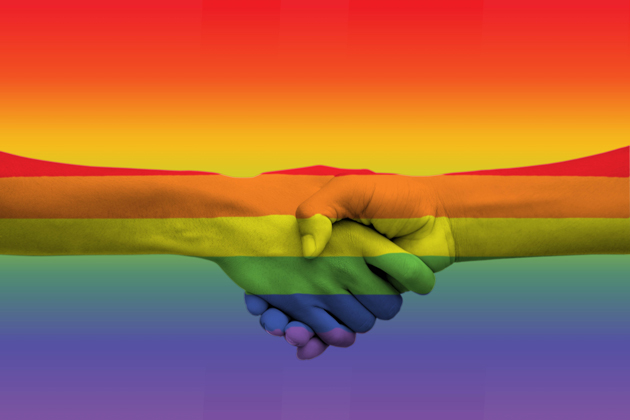 Our first blog in this series starts with the basics: what is diversity? How do you define it? The answers might surprise you.
Diversity : di·ver·si·ty (/dəˈvərsədē,dīˈvərsədē/), noun
the state of being diverse; variety. "there was considerable diversity in the style of the reports"
the practice or quality of including or involving people from a range of different social and ethnic backgrounds and of different genders, sexual orientations, etc. "equality and diversity should be supported for their own sake"
This textbook definition didn't seem to capture the nuance, power or importance of this topic, so I reached out to four global leaders to capture their view. Certainly this doesn't represent every view or definition, but the varied ways of thinking about diversity, along with related concepts of inclusion, belonging and equity, give plenty of food for thought.
Christian Meier-Staude, Global Business Services P&C Director, Japan Tobacco International
Christian is currently based in Switzerland and responsible to drive the P&C (People & Culture) agenda across GBS. The team has faced an unprecedented and complex challenge in building a global business services organization during the COVID-19 pandemic. He sees diversity in the GBS as a strength of the organization and a driver of business outcomes.
How do you define diversity? It's a full spectrum inclusive of age, race, gender, etc. I also include cultural elements to recognize that each individual is unique. But diversity alone is not enough. Inclusion is what's most exciting – not only acknowledging but also welcoming difference.
Approaching diversity in a way that fosters inclusion is key. Be curious to recognize and understand differences, then think about how to leverage those differences to bring value to the organization and the individuals.
Anupam Trehan, Senior Director and HR Business Partner, Cisco
Based in Bangalore, India, Anupam has recently expanded from an India country to a regional Asia Pacific, Japan role. She sees the positive leveling effect of remote working during the pandemic and believes this past year has forced many of us to come to terms with biases and prejudices. Her view across the many cultures and languages in this region gives another lens through which to view diversity.
How do you define diversity? There's a standard definition of full spectrum diversity that encompasses gender, orientation, ethnicity, background, etc. For me, the key things are recognizing the differences and appreciating the value and impact of differences. That changes how we think and talk about diversity — from definition to a value-based conversation.
For this value to be recognized, you cannot separate diversity from inclusion. That requires focus on the culture, process, policies to empower diverse employees. Without that holistic focus, it's difficult to engage, retain and tap into the value of diverse populations within the workforce.
Maciej Piwowarczyk, Global Shared Services Lead, Discovery
Maciej is a leader who's grown up in shared services. Based in Warsaw, Poland, Maciej has grown his career working with global enterprises focused on capturing the value of delivering services from Eastern Europe. He now leads a global finance shared services team for Discovery.
How do you define diversity? – As a Polish citizen I remember very well communism, a system which was totally against diversity. Poland started its transformation into Capitalism & Democracy in 1989 — only 32 years ago. Communism, it was all about being equal, average, and standard regardless of who you were, what contribution you made or what were your needs. Since 1996, when I attended a yearly student exchange program in US high school until today, when I lead people based across the globe – I've had a great privilege to experience diversity in all means.
For me, Diversity is about first accepting then respecting but most of all embracing and enjoying the differences. It goes beyond race, gender, and orientation to also include culture, people's characteristic, working style and life work needs.
Maureen is the founder & CEO of the Moxie Exchange, which focuses on diversity and everyday inclusion. Based in Fort Collins, Colorado, Maureen works with global enterprises to solve for talent issues through unconscious bias, micro learnings and everyday inclusion for teams.
How do you define diversity? Today, the most common definition seems to be white people and everyone else. It's much more nuanced than that. We all have diverse factors – our education level, where we grew up, our ways of thinking and problem solving, as well as our gender, ethnicity, and age. There's complexity and beauty if we really think about what diversity we bring to the table. That focus can help us recognize, understand and appreciate other people's diversity.
For example, my daughter is a dwarf who is hard of hearing, female, queer and has ADHD. What people focus on first is what's visible – her gender and dwarfism – and that's been the highest impact. But that's just the tip of the iceberg; other important factors lie beneath what you can initially see.