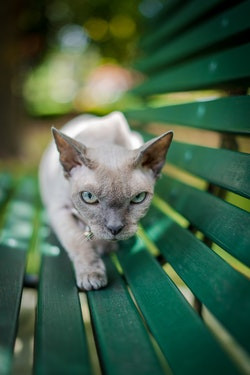 By Deborah Kops
Don't despair, GBS professionals.
While the jobs market is certainly been impacted by lower volumes and cost cutting initiatives, there remains a market for good talent with certain capabilities to deliver the GBS promise [with the emphasis on 'certain'].
There are two urban legends floating around—firstly, that it's a buyer's market, time to bulk up on talent; and second, that no one's hiring. Nothing could be further from the truth. Actually, the market is far more nuanced than you might think. Some roles are hot, while others are ridiculously hard to find. And some of the trends that our pundits are touting have no teeth—yet.
Here are the 10 trends we are seeing:
Cash is king so experts are golden. Despite reduction in force in some organizations, GBS operations are out to fill any role that impacts cash – such as delivery, process improvement, order to cash or procure to pay. Experts who are well-positioned are finding themselves in multiple processes.
GBS new builds and reboots are trolling for talent. Some enterprises are seizing the pandemic as an opportunity to create or revamp GBS operations, obtaining restructuring money to fund the operation.
Transformation is not on the radar.
For talent with GBS transformation or strategy pedigrees, the pickings are currently somewhat slim. With GBS organizations waiting to see what path the enterprise decides to take, major change has been put on the back burner.
There's a flight to safety.
Talent doesn't want to go out on a limb for the sake of a role that may disappear within a year, so they are delving deep into the economic prospects of hiring enterprises.
Cash-in-hand matters.
Talent wants to know how much cash will be put in their pockets now rather than bet on the future fortunes of the companies they join. Long term incentives are nice, but they often don't compute in the value of a total package.
GBS organizations haven't yet gotten the gig memo.
Perhaps it's down to the inefficiencies of the marketplace, but GBS organizations are not yet rushing to looking at gigs as a resourcing strategy, except in roles that are temporary such as transition management. Even then, organizations see the need to retain capability and institutional knowledge, and are, when they can, apt to bring talent on board.
Change managers need apply.
The perennial dearth of skilled GBS change management talent is now exacerbated by the velocity of change enterprises are experiencing. And many of them look to the GBS team as a source of capability.
Agility, adaptability and ability to step up are prized.
Remember the days when longevity in one organization was a good thing? Today, GBS leaders are putting more emphasis on the ability to quickly deliver results in a number of organizations, showing the ability to easily adapt to new cultures and business imperatives.
Leadership brand matters.
Good talent is discerning when it comes to the reputations of the GBS leadership to whom they will report, and are asking questions such as: "Will said leader advance my career? What's his or her track record when it comes to admired organizations? Does he or she have the chops to deal with executive leadership?"
What's virtual? Despite the pervasive Future of Work headlines, a surprising number of organizations are requiring talent to be proximate to other GBS team members, in one location, as soon as it's safe to uproot – craving collaboration and collegiality within the management ranks. So much for virtual GBS!
The market-in-a-nutshell for talent? Have deep expertise, a career progression that demonstrates adaptability and agility, and be prepared to relocate. And for those of you looking to build a talented GBS bench, move fast, have cash on hand and make sure that leadership presents a compelling value proposition to candidates.
Happy hunting!