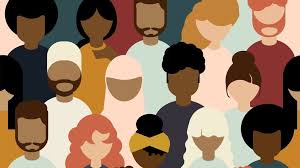 By Janet Ramey
There's overwhelming evidence that diverse teams are better at problem solving and innovating. Likewise, they outperform homogeneous groups on complex tasks. In turn, having a diverse and inclusive workforce increases productivity and can improve a company's financial performance.
No wonder that companies are leading with diversity and inclusion strategies from the top of house. But how are these strategies being applied in Global Business and Shared Services organizations, and what kind of tangible business results are they delivering?
Global business service teams provide a unique challenge for diversity initiatives because one size does not fit all.
Different needs and challenges emerge by region, center and delivery tower. In India, for example, diversity goes beyond gender to also consider caste and educational pedigreed. Europe has by in large a strong mix of language, ethnic and culture to draw from, yet the leadership can still be homogenous. And with the strong emergence of the Black Lives Matter movement, Enterprises across US and Europe are increasingly seeing issues of inequality to be mutually inclusive with diversity and inclusion efforts.
When faced with this multi-faceted challenge, what's a GBS leader to do?
Start with the why. As Simon Sinek outlines, "The WHY is the purpose, cause or belief that drives every one of us." By connecting diversity efforts with the core beliefs such as fairness and justice, you create shared purpose and commitment in the team.
Be firm on the "what" and loose on the "how." Give teams strong guardrails, outcomes, and measures of success, then let them run and explore. When site and team leaders are empowered to decide how to improve, they tend to find solutions that are creative, engaging and fit-for-purpose.
Encourage micro-cultures by site and by team. Centers in India will go after different aspects of diversity, in different ways, than those in Colombia, Poland or the Philippines. That's a strength, not a weakness, so foster and celebrate it.
Adopt a beginner's mindset. Get curious about what drives diversity in each team or region. In Asia Pacific, a broad mix of ethnicities and languages in the workplace is common in many teams, yet gender can remain a barrier. Moreover, LGBTQ issues present a different challenge in cultures where cultural and legal barriers still exist. In Latin America, don't assume that a common language is drives inclusion. Cultural biases and beliefs between not only different countries but people of foreign vs indigenous descent may lie beneath the surface. Similarly, caste and educational pedigreed signal differently to those who operate in India or even in its diaspora in Silicon Valley. And in Poland, rise in nationalism and conservative governance may threaten the multi-cultural advances made within enterprises and businesses.
In Zen Buddhism, this concept is called Shoshin: "having an attitude of openness, eagerness, and lack of preconceptions when studying a subject, even when studying at an advanced level, just as a beginner in that subject would."
Build trust with the team. Too many leaders jump to conclusions, assuming they can "name that tune" on diversity. Differentiate yourself by carefully listening and learning before acting. Recognize that, as an outsider to the culture, you won't necessarily pick up on local nuances. Even in your native culture, your seniority, age and rank may blind you to what's really going on in the team. Be humble and be open.
Even if you think you know a lot about diversity, there's significant value in approaching it as a novice and learning with and from your teams. Not only does it encourage experimentation, it gives your people permission to ask 'why' and question the status quo. And ultimately, that serves the larger purpose we're seeking: to engage the best of all our team members and produce more innovative results.
What impact have you delivered from a focus on diversity in your GBS or shared service?
Join the conversation with experts and peers. Check back weekly for updates and new content as we explore this critical topic.